❍ Monday Concert and WED Lecture Concert
The Monday Concert and the WED Lecture Concert will run from April to November at the Art Space. This event is a performance where you can feel the charm of a small concert hall where you can even hear the breathing of performers.
- Monday concert at 7:30 PM
April 15th, The Singers
April 22nd, Kang Sook Ja Opera-line
April 29th, Amigo
- Lecture Concerts at 7:30 PM
April 3rd, The Humanistic Value of World Music
April 17th, An Understanding of Opera
Small Performance Hall, Art Space
​
Contact 062-670-7942
❍ Traditional Culture Center SAT Concert, SUN Concert
The traditional culture center will hold a Saturday performance and Sunday performance every weekend, where visitors can indulge in the beauty and excitement of traditional culture, along with the beautiful scenery of Mudeungsan Mountain. On a warm spring day, let's go to Mt. Mudeung!
- SAT Concert at 3 PM
April 6th, Wind Flavor
April 13th, Love traditional rhythm
April 20th, Finding out our forgotten identity
April 27th, Invited performance by Intangible Cultural Property
- SUN Concert at 3 PM
April 7th, Hwanghae-do Cheolmulgut, an invited performance by the National Intangible Cultural Heritage
April 14th, Jin-do Shinsimgut, an invitational performance of the National Intangible Cultural Property
April 21st, the national intangible cultural asset, Chilmeori Shrine, Yeongdeung Gut Preservation Society, will be invited to perform "Jeju Chilmeori Dang Yeongdeunggut."
April 28th, a National Cultural Intangible Property byeolsin rite, will be invited to the performance 'East Sea coast, a byeolsingut session'.
Seoseok-dang, Neodeol-Madang, Traditional Culture Center
Contact 062-232-1595/1502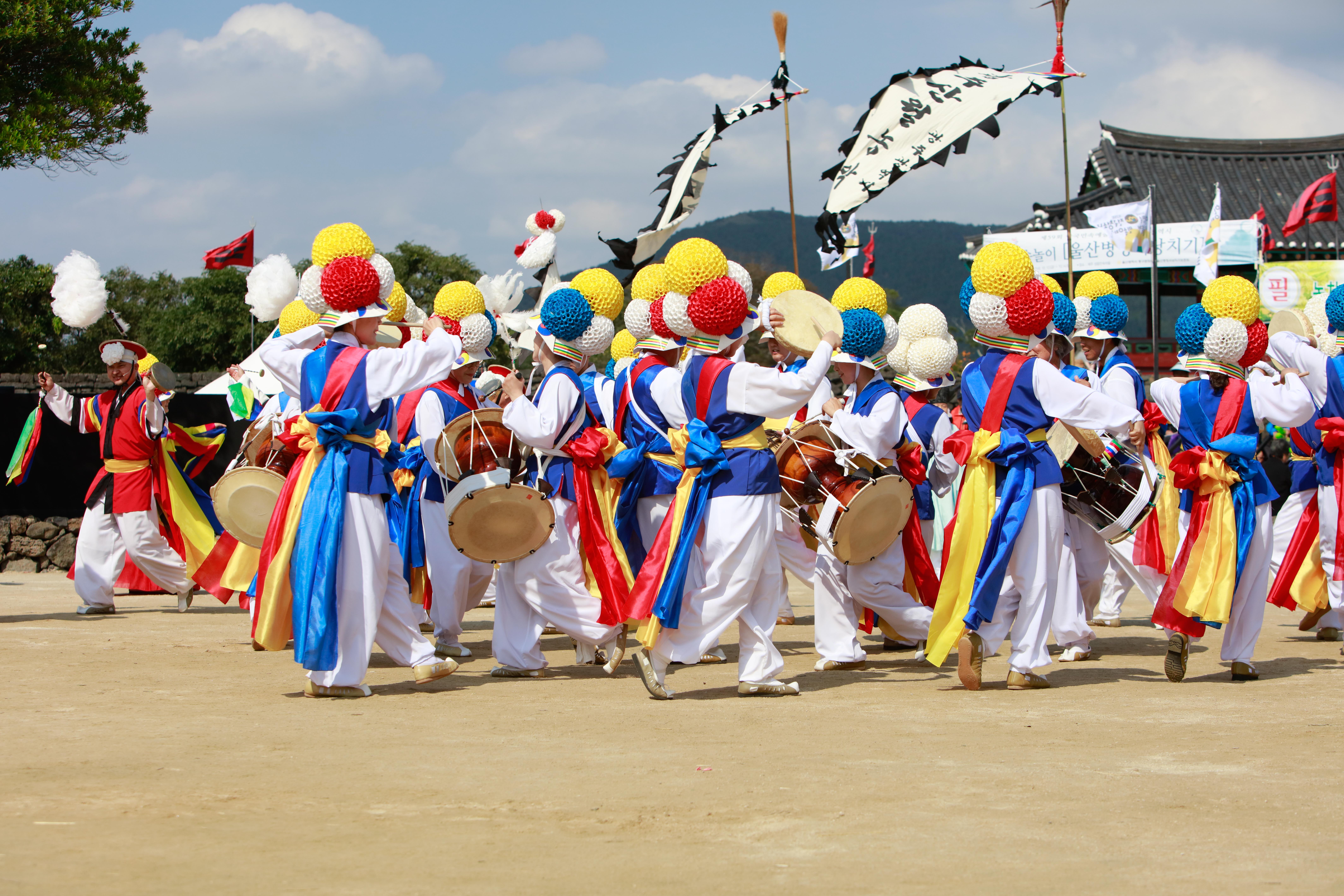 ❍ Seoul Arts Center'SAC ON SCREEN'
SAC ON SCREEN, which will perform at Seoul Arts Center on video, will showcase the musical "Laughing Man" this month. "The paradise of the rich is built into the hell of the poor. "It was acclaimed as a well-made musical that perfectly embodies the solid narrative structure of the original work by author Victor Hugo representing France to match the musical style.
​
April 10th WED, 7:30 PM
Small Performance Hall, Art Space
Contact 062-670-7934
❍ Fringe Festival
Gwangju Fringe Festival, a pleasant street festival enjoyed with citizens, will return to the season this year. The spring season will kick off on April 13 and run through May 4 with programs suitable for "spring" of various genres, including performances, music, theater and traditional arts. Let's walk down the street and enjoy art on Saturday of spring when we want to leave somewhere.
​
April 13th ~ May 4th every SAT 1 PM
Around Asia Culture Center, 5·18 Democratic Park etc.
Contact 062-223-0410
❍ Small Theater, National day of culture(Last WED every Month)
a performance of "Bohemian Baroque Rhapsody" by The Blue Ears will be held at the Small Theater held on the last Wednesday of April. The Blue Ears is a jazz band that seeks audience and empathy through various genres of music, consisting of saxophones, vocals, drums, bass guitars, electronic guitars and piano six-member bands, which are presenting collages with various fields. The concert will feature Bach's "Minute in G Major" and Vivaldi's "The Four Seasons Spring First Act" as performances that breathe with the audience.
April 24th 7:30 PM
Small Performance Hall, Art Space
Contact 062-670-7936