'2018 KOREA Unique Venue' Gwangju Traditional Culture Center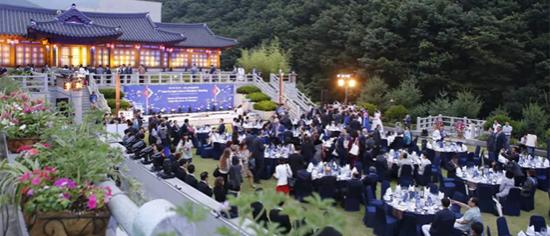 Gwangju Traditional Culture Center(GTCC) was selected as '2018 KOREA Unique Venue'
by Korea Tourism Organization by contest.
'Unique Venue' is indicating that a characteristic meeting space which was acknowledged as culturally distinct on local and its spaciality, as example historical architecture or museum or culture venue can be included among here. And it is annually selected by Korea Tourism Organization.
GTCC is located on the foot of Mt. Mudeung so its place is harmony with nature furthermore, it was built as Korean traditional house itself and contributes to Gwangju Citizens can enjoy traditional culture and arts such as folk song, pansori and diverse performance are showed all year around.
Specially, in this time, it gains recognition as great unique place for holding international level of conference or meeting.
One of the good example is that here was used as place for dinner banquet during the 7th ASEM culture ministers' meeting in 2016. At that time, around 200 delegations including in ministers and vice-ministers on culture field from 43 Asian or European countries could taste superior traditional performance, dishes and tea and praised its place as representative venue for Gwangju.
As a reward, the producing PR materials, creating web page for promotion and operating pam tour for coordinators who work in domestic tour company will be supported for 1 year from Korea Tourism Organization to GTCC.